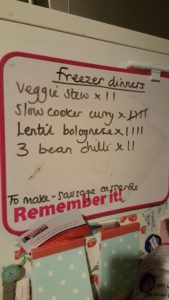 Batch cooking, cooking in bulk, cooking for the freezer, cook-up. Whatever you want to call it, it is a really useful thing to do!
There are a couple of ways you can do this and I'm going to share them today.
The first way of doing this- as I know some of my readers do- is that whenever we cook a meal, we deliberately cook more so that we can freeze extra portions. So if there are 2 of you, make enough for 4 or 6 and then freeze the leftovers. Scale up as required.
The other way of doing this is to spend some time on a day in the week, I like Sundays, and cook up a storm! I like to use the slow cooker, the oven and a pan and get lots on the go. My main staples for this kind of cooking are…
Three Bean Chilli (recipe can be found here)
veggie curry (recipe can be found here)
lentil bolognese (recipe coming soon)
In addition to cooking for the freezer, I also find it really useful to do a big cook-up for breakfasts and lunches.
carrot cake baked oats (recipe can be found here)
These are great with some yoghurt and some berries or just take and eat on the go.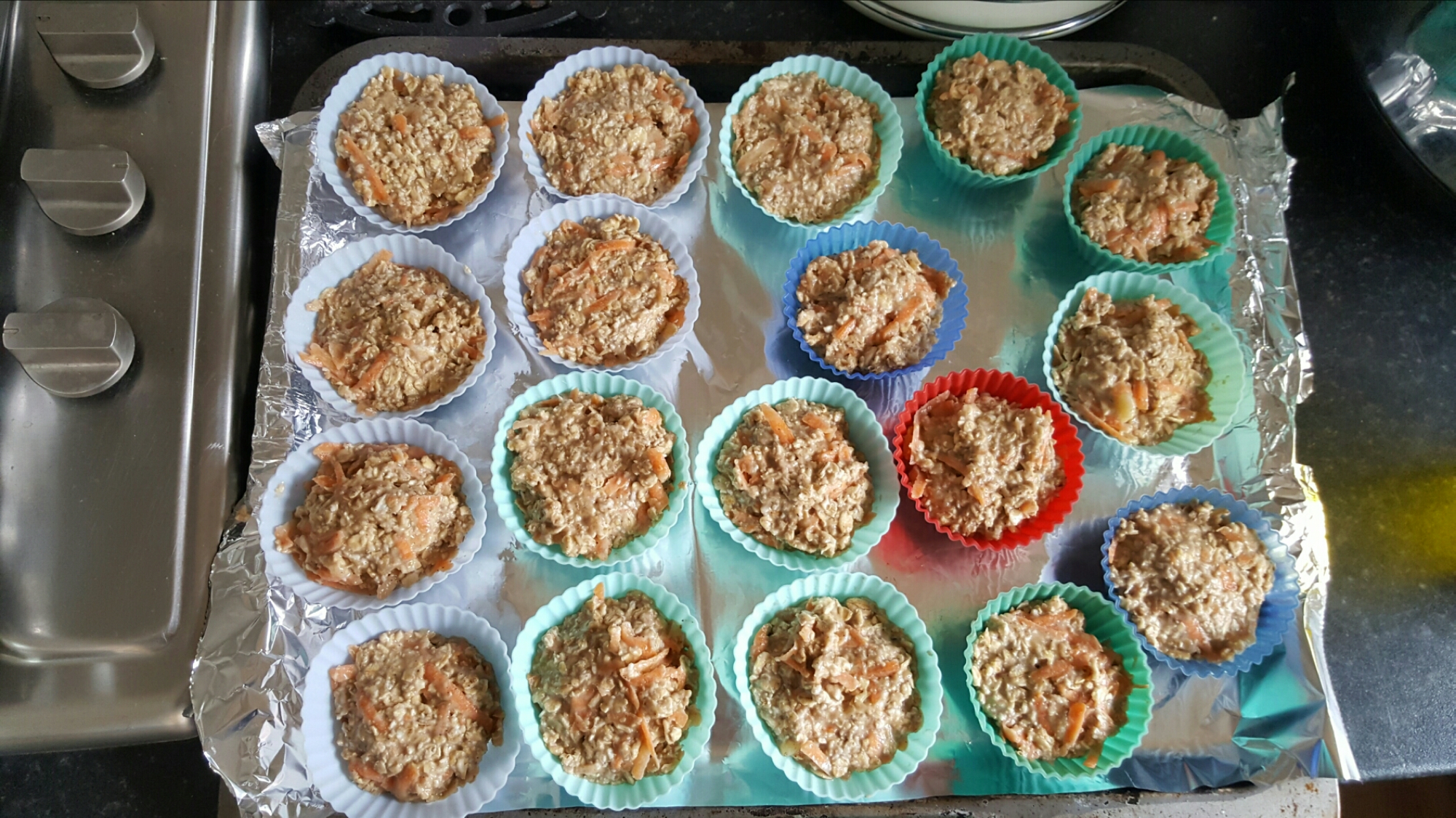 Roasted sweet potatoes and roasted chickpeas
These make a great base for lunches, I mix with olive oil and a mix of salt, pepper and cumin. Then in the mornings  just chuck together with salad leaves, cucumber, tomato and hummus.
I find that by doing this it keeps me from reaching for the take-away menu when I'm too tired to cook of an evening, keeps me from popping to the shop of a lunchtime if I haven't had time to prep anything and also helps in that last week or so of the month when money is a little tight and we have less in the budget to spend. Finally, by having a few options in the freezer I find I don't get turned off by having to have that one thing that is in the freezer, we get a choice. I keep a record of what we have got by writing it on a whiteboard, as you can see above.
I'd love to know what you cook in bulk and if you have any other ideas to share. Also, if you haven't done it before and have tried it, I'd love to hear from you! 
Related posts: