It all started by collecting my race number at the exhibition. Eeeek! I was about to run another marathon!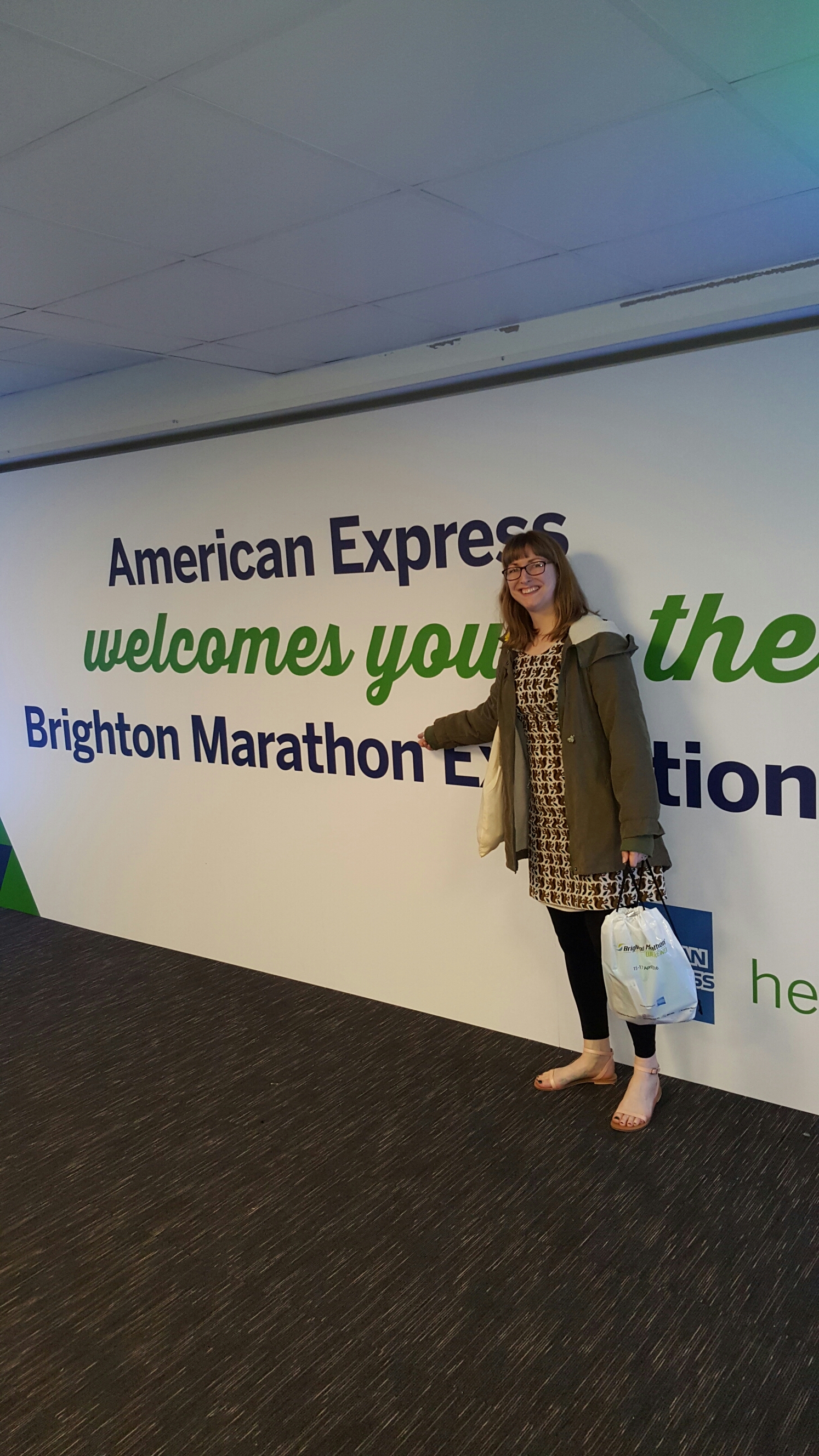 Saturday night's dinner was home made pizza (recipe to come soon) with roasted broccoli and garlic bread- made with the pizza dough. Yum yum yum! 
I got all the bits and pieces prepped for the race and then had an early night at 9pm.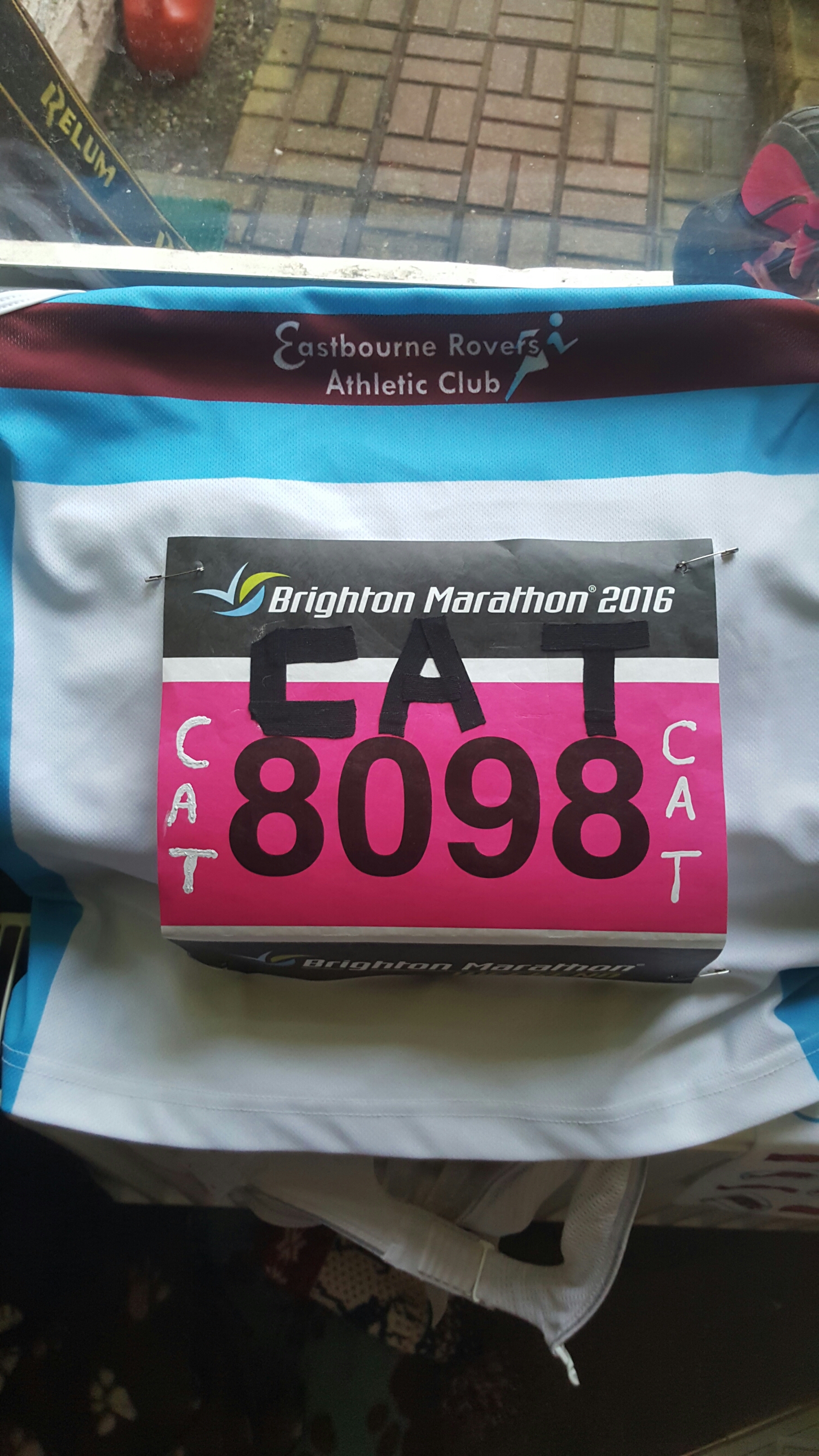 I was a little bleary eyed when the alarm went off at 5.40am on Sunday morning. Not a reasonable hour of the day! Had my regular race breakfast of porridge with blueberries and protein powder. I had the banana and black coffee when I was in Brighton.
We drove over with our lovely friend Mikey. He is a crazy runner! He just recently completed a 50 mile race and is currently training for a 100 mile race. Big up the Mikey! (Me, Mr Penny-Wise and Mikey)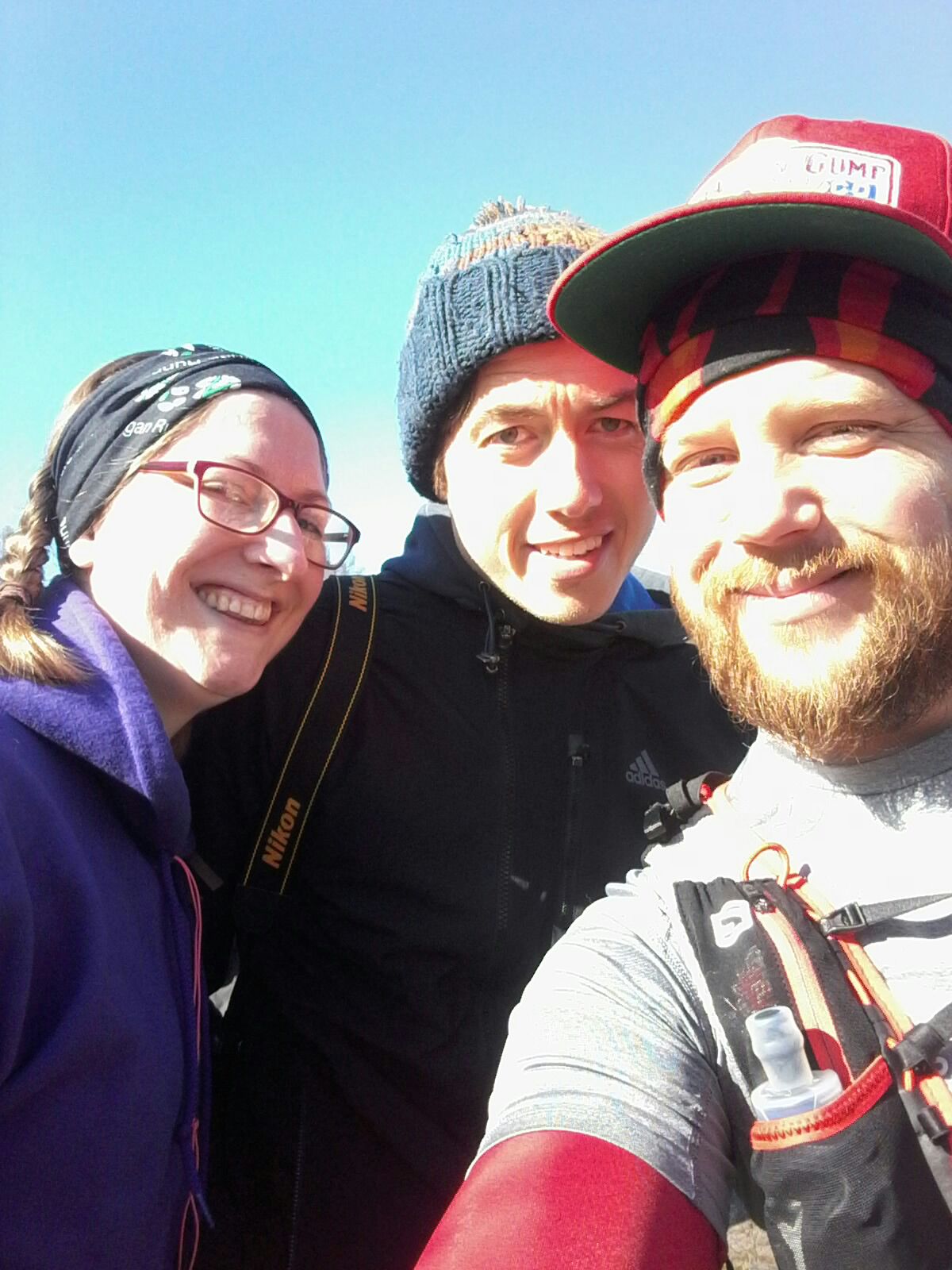 It was so busy at Preston Park!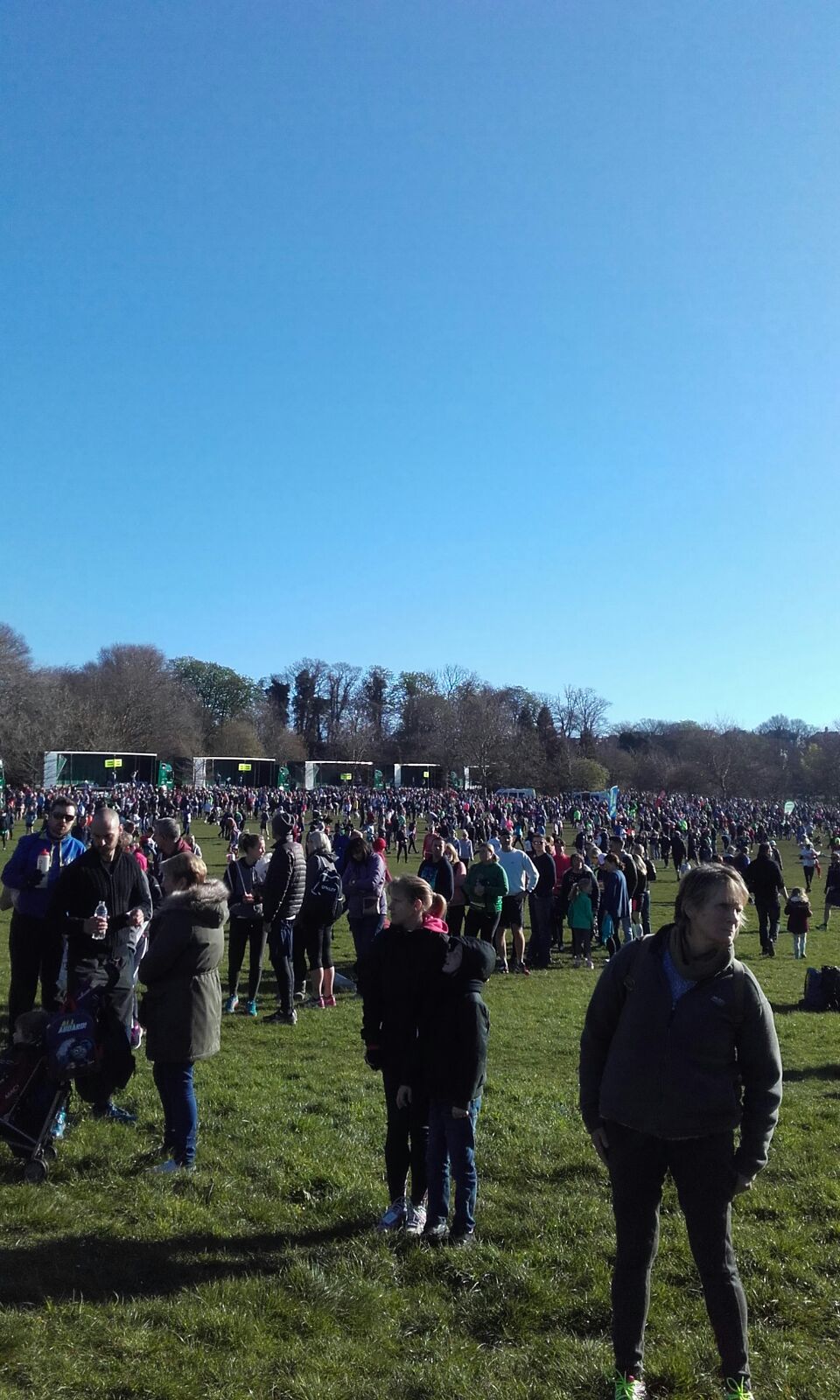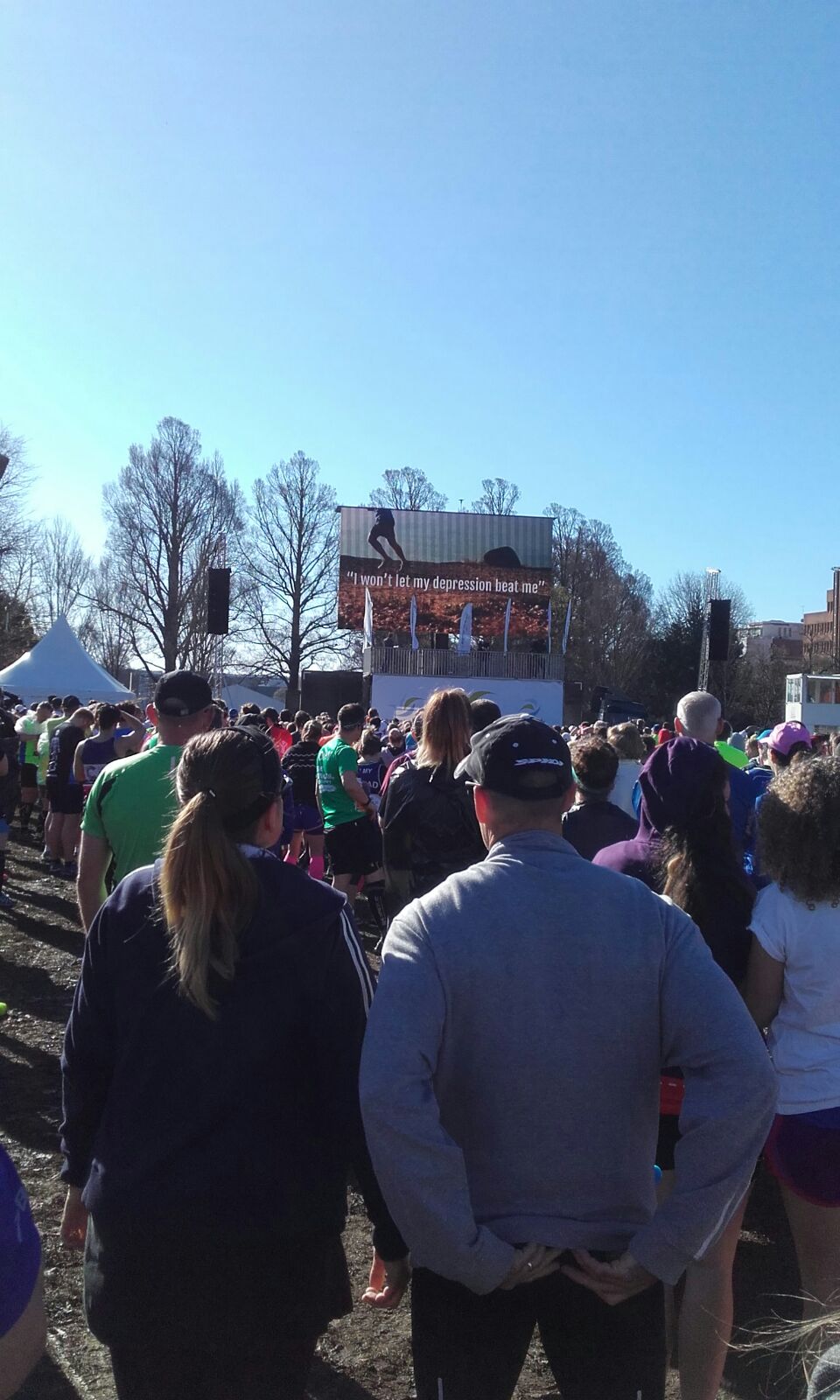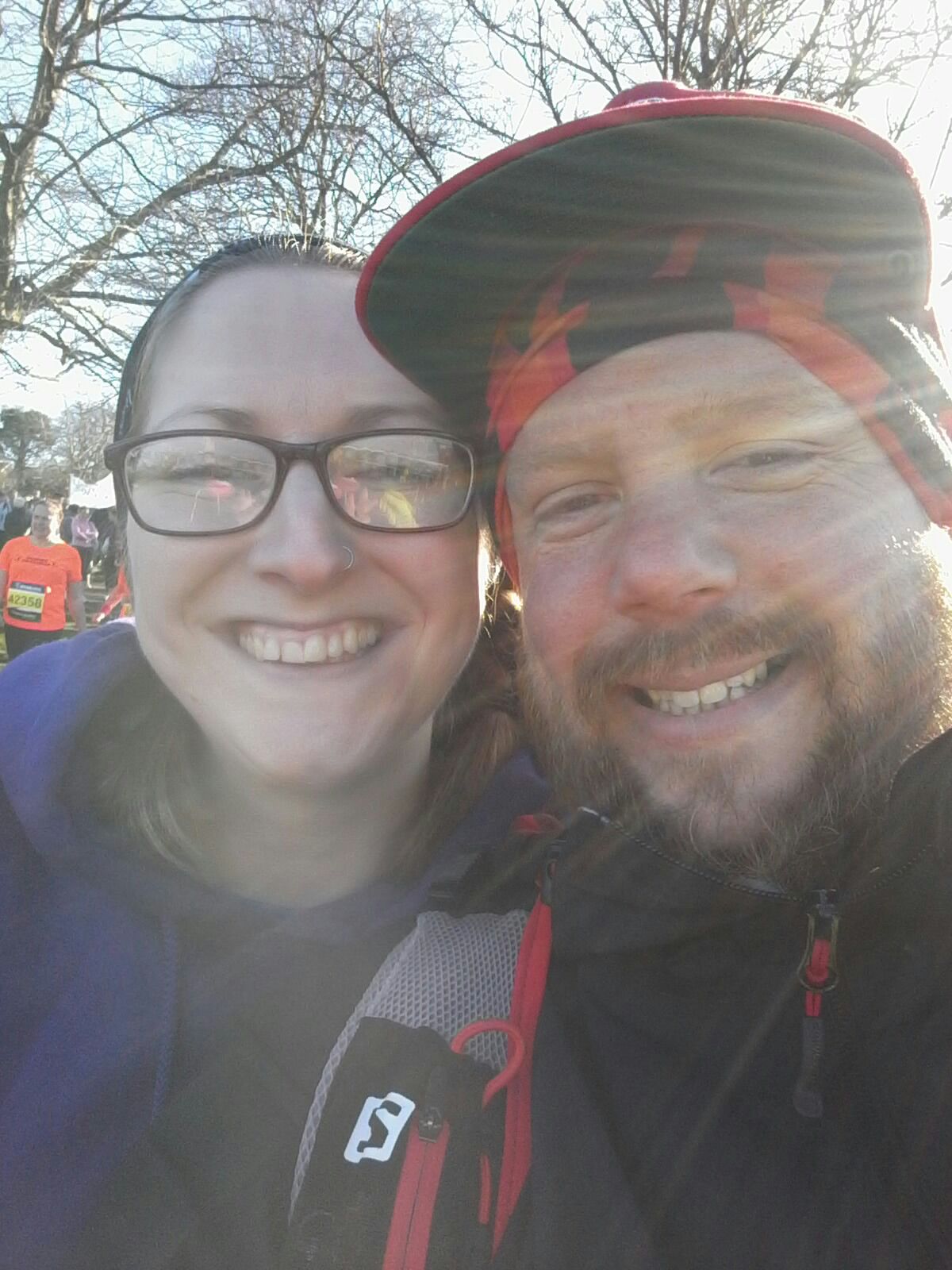 Obligatory selfies as we're waiting to start!
We got to high-five Zoe Ball as we crossed the start line too!
(Photo courtesy of the lovely Kylie)
Marathon completed in 5hrs and 11mins. Very happy but very sore at this point! I found the last couple of miles I just had nothing left in my legs and although I was running, it really was plodding by then.
My very delicious and very naughty post-marathon dinner of a chippy tea with mushy peas. Lush!
"So what's next?" I hear you cry! Well, I have got another marathon coming up in a little under 6 weeks time, Kent Road Runner. Going to rest, stretch and be a yoga bunny this week before I get back to running next week. If anyone has any tips for running marathons close together I would love to hear them!
Have you run a marathon before? Would you ever run a marathon? 
Related posts: