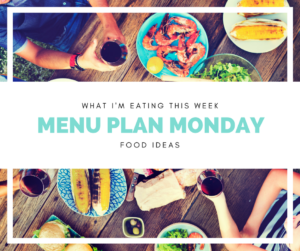 It's that time of the week again!
This is what I have got planned for dinners this week…
Sunday- out for a curry with friends
Monday – cheesy pasta
Tuesday- chicken curry and rice
Wednesday- jacket potatoes with baked beans, salad and coleslaw
Thursday- meatballs in a tomato sauce with spaghetti
Friday- slow cooked lamb with tzatziki, rice and salad
Saturday- jambalaya
Breakfasts are variations of eggs and smoothies. Lunches are tuna or turkey mince with veggies or salad.
What are you eating this week? I'd love to know!
Related posts: