It's that time of the week again, Menu Planning Monday!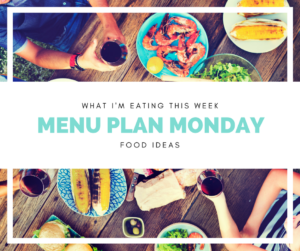 This is what I have got planned for dinners this week…
Sunday- Sweet potato curry and rice
Monday – Sweet potato curry and rice (leftovers)
Tuesday- Lamb with a sweet red wine sauce, pasta and broccoli
Wednesday- pasta and sauce
Thursday- home made pizza and salad
Friday- jambalaya
Saturday- not sure yet as Mr P is out
Breakfasts are variations of eggs, smoothies or muesli. Lunches are chicken salads
What are you eating this week? I'd love to know!
Check out the archives here for more ideas.
Related posts: