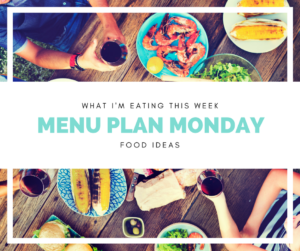 It's that time again!!
This is what I have got planned for dinners this week…
Sunday- roast dinner
Monday- roast dinner leftovers
Tuesday- lentil bolognese* and pasta
Wednesday- 3 bean chilli* and rice
Thursday- veggie curry* and rice
Friday- fajitas or tacos (lovely Mr Penny Wise's mum's birthday)
Saturday- Thai green vegetable curry and rice
If they have a * next to them they are from my freezer stock. Love having stuff ready to go in the freezer!
I'd love to know what is on your menu this week!
Related posts: