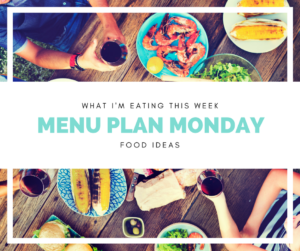 It's that time of the week again!
This is what I have got planned for dinners this week…
Monday – Steak and vegetables
Tuesday-  Bolognese and butternut squash noodles
Wednesday- Aubergine and potato curry* with rice
Thursday-Bolognese and butternut squash noodles
Friday- Lamb, sweet potato and salad
Saturday- Roast chicken with sweet potato and salad
Breakfasts are eggs and avocados, lunches are salad leaves with minced turkey or hard boiled eggs.
If they have a * next to them they are from my freezer stock. Love having stuff ready to go in the freezer!
What are you eating this week? I'd love to know!
Related posts: