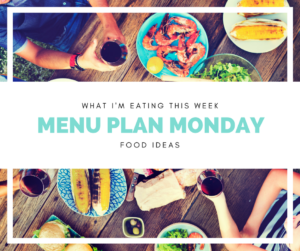 It's that time of the week again!
This is what I have got planned for dinners this week…
Sunday- Roast chicken and veggies
Monday – Leftover roast chicken and veggies
Tuesday- Belly pork with sweet potatoes, corn on the cob and salad
Wednesday- Chicken, tomato and basil bake with vegetables
Thursday- Courgetti bolognese
Friday- Chicken curry and rice
Saturday- Frittata and salad
Breakfasts are variations of eggs and veggies. Lunches are tuna or turkey mince with veggies.
What are you eating this week? I'd love to know!
Related posts: