Happy Sunday!
As the saying goes, "A Sunday well spent brings a week of content"  I have menu planned and created a shopping list, cleaned the house, done some laundry and had some 'me' time.
I plan to do a post on menu planning and food shopping soon. What would you like me to include? 
I started my day with one of my favourite breakfasts, avocado on toast with cherry tomatoes. I love this so much!
I then took a blustery walk along the seafront to the gym to take part in a yoga class. I love living by the sea! I really needed that yoga session, lots of lovely stretching. I am nowhere near as flexible as I used to be! It is my intention to begin a weekly yoga practice once Brighton Marathon is out of the way.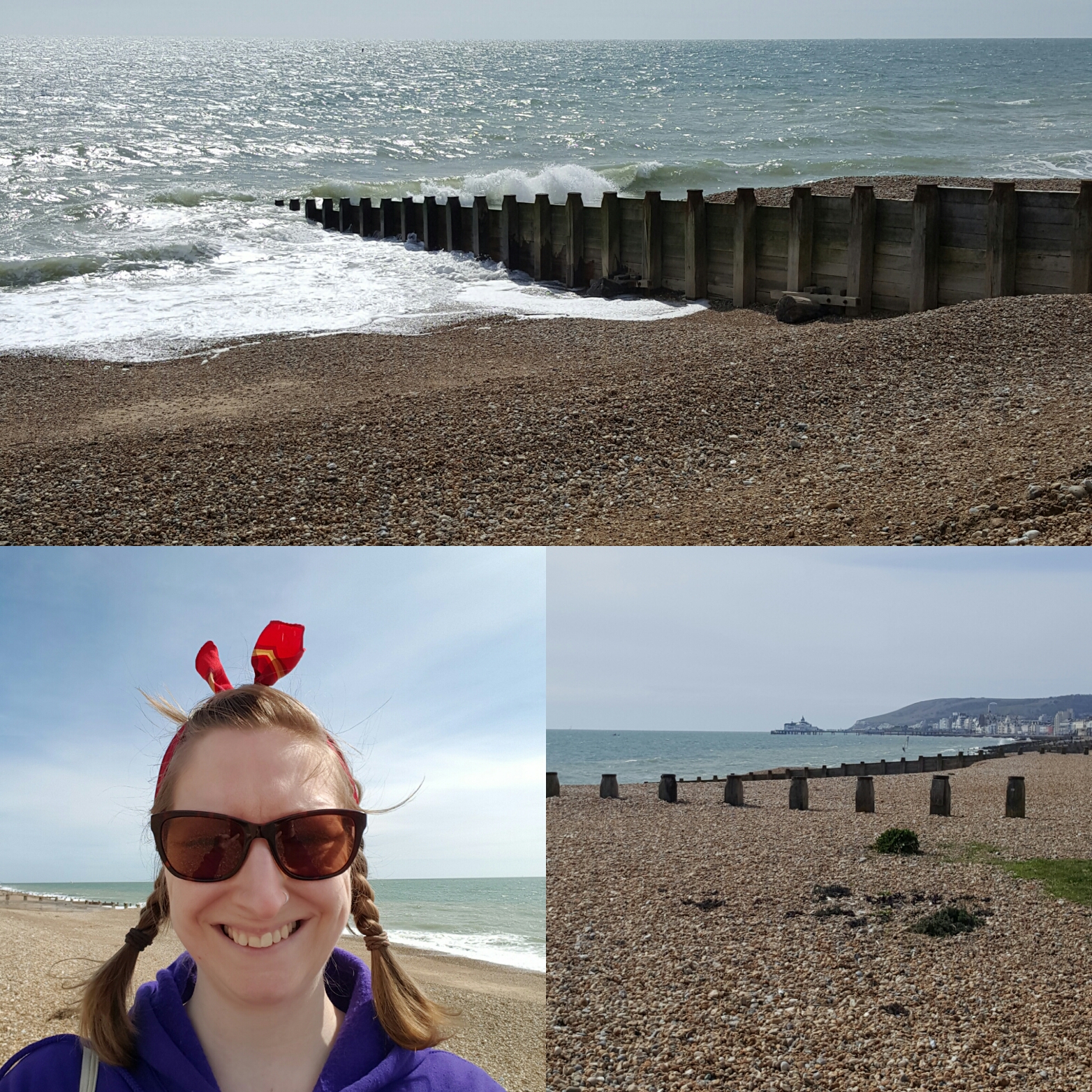 Lunch was some very yummy coconut flour pancakes. I have experimented lots over the years with coconut flour and how to make decent pancakes. It is surprisingly deceptive as you really don't need a lot of flour at all. In fact, the more coconut flour you have the more likely it is to be a big blobby mess! As I have found on on many an occasion!
Recipe: Coconut Flour Pancakes
Serves: 2
Ingredients:
4 tablespoons milk (I always use non-dairy but you can use any milk you prefer)
4 teaspoons of No Egg mixed with 8 tablespoons of water, mixed well (or use 4 eggs)
4 tablespoons of coconut flour
2 pinches of salt
1/2 teaspoon baking powder
cinnamon to taste
vanilla extract to taste
oil for the frying pan
(Optional: 1-2 teaspoons of sugar depending on your tastes. I personally don't)
Mix together the egg mixture, milk and salt. Combine the coconut flour with the baking powder and the thoroughly mix the wet and dry ingredients together until fully mixed. It doesn't look like traditional pancake batter but do not worry! Heat your oil in a pan. Spoon the batter into a hot frying pan to make your pancakes. I normally get 6 coaster sized pancakes out of this recipe. They take a while to cook so be patient. When the top is getting dry flip them over, you will be able to see the bottom edges getting brown.
Keep the pancakes warm in the oven while you cook the rest.
Serve! I had mine with Alpro almond yoghurt, mashed banana and blueberries. Yummy!
This evening we decided to go for a wander up on the Downs, it was very windy but so lovely. I really do feel so lucky to have the sea on one side and the rolling hills of the South Downs on the other.
What do you do on a Sunday to get ready for the week ahead? Let me know if you make the pancakes!
Related posts: