Wowee, what a scorcher of a day! I have spent the whole day in the garden today just chilling and reading. It has been so nice. Just look at how gorgeous the beach looked today.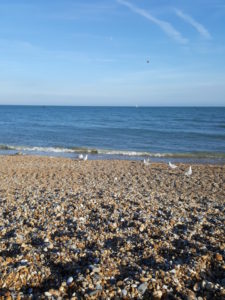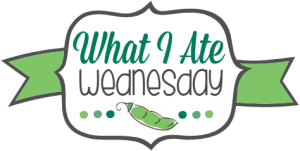 Today's eats have been pretty light due to the heat but heavy on the old fruits and veggies. 
Breakfast was a smoothie made from frozen spinach, a banana, frozen blueberries and almond milk. I always buy frozen fruits and frozen spinach. These things can be so expensive when they are fresh so this saves me money when I know I am going to be eating lots of them.
Lunch was a salad bowl of spinach, broccoli, tomatoes, celery, olives, mini gherkins, stuffed vine leaves and sweet potato falafels drizzled with soya yoghurt that I had mixed with dried mint. Yum!

Afternoon snack was cherries and chunks of mango, again frozen that I had just left out to defrost. It really does make such a difference on cost. It costs £2 for a bag of frozen fruit in Tesco, even less from Lidl and it saves us a fortune each week compared to buying fresh fruit.
Dinner was my slow cooker veggie curry served with rice, spinach, soya yoghurt, mango chutney and poppadoms. This was so delicious! I will be popping the recipe into a blog post for you this Friday. I'd love you to try it!
What have you eaten today? Has the weather been nice where you are?
Related posts: