Well, what a year 2017 was! There were lots of ups and downs but what a ride, I had lots of fun and experienced some amazing things. Here are my reflections of 2017.
Honeymoon to Mauritius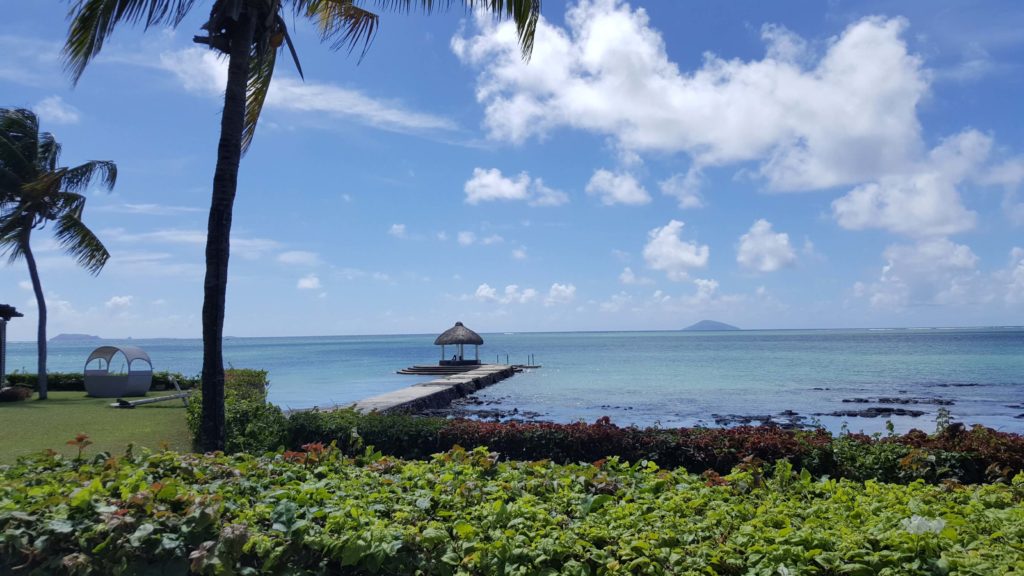 In April 2017, during the Easter holidays, we went on holiday to Mauritius. This holiday was AMAZING!!! We waited 18 months after we got married to go on our honeymoon as we wanted to save up the money. We chose Mauritius as we wanted a bit of a 'once-in-a-lifetime' type holiday and it really was that. We went for 2 weeks and stayed in the south of the island. We chose an all-inclusive resort and the idea was to have 2 weeks of total relaxation, and that we did. I have never felt so recharged in all my life! We did go on a tour of the island and saw so many wonderful things. We had a fantastic tour guide who was able to share so much knowledge about the country I would totally recommend it but it is expensive, so hence our 'once-in-a-lifetime' tag!
Qualified as a financial coach
In the half term of June 2017 I undertook some really intensive training to qualify as a financial coach. This is something I had been saving for and building up to as part of my plan to launch a new career. I loved my training and I have been lucky enough to work with some amazing women on helping them with their money stories. I cannot wait to see what 2018 brings for me in terms of this business.
Left my teaching job
This was pretty huge in July 2017! I said goodbye to full-time teaching! It was definitely the right decision for me and I wouldn't go back now.
Became self-employed: tutoring and coaching
One of the reasons I won't go back is because I love my new jobs so much! I am now self-employed and run 2 different businesses. The first one is tutoring because at the end of the day I love teaching and being a teacher! I still wanted to use my teaching skills and I get to do this but on a 1:1 basis. I love it and all my lovely pupils. The second one is financial coaching which I also love. I really enjoy working with people on helping them budget, working on their money mindset, money stories and so much more.
Holiday to Turkey
We were lucky enough to go on a second holiday in 2017 for my birthday in September. It's funny how for a few years we had no holidays abroad and then we did 2 in one year! This one was an unusual one because it was in September, and the first time I have been able to take a holiday in term-time in about 10 years! Due to the fact that it was outside of term-time it was much cheaper. Rather than getting a package deal, we put the holiday together ourselves  and this made it cheaper still. We ended up booking something similar to an Air BnB in the sense that we rented a little flat that belonged to an English couple. It was perfect for what we wanted and we had a lush week with gorgeous weather. Turkey is one of my favourite places to go and I think this was the 5th or 6th time I have been, but each time to a different place.
SHOMOs
In September 2017 I went to my first blogger's conference (read more here), this was specifically for UK Money Bloggers. This event was called the SHOMOs, for Show me the Money! This day was amazing and I got to meet some amazing people. The bloggers in this group are so lovely and they are incredibly inspiring with what they have achieved. I was really proud of myself for going because I was so incredibly anxious!
Lull in blogging but bringing it back again
I had got into my groove with the blog from January 2017, I even celebrated my blog turning 1 in April! But life got in the way (more specifically, teaching) and from May onwards I had lost my mojo and stopped blogging. The SHOMOs sparked my blogging mojo back up and I got back to it, I was so inspired by everyone's stories, blogs and journeys that I just had to! I have been slowly building it back up again and I was really chuffed that by the time I got to December I had had my highest number of views and visitors since I stopped blogging back in May.
I ran Beachy Head Marathon
This has been on my wish list for so long and this year I finally bit the bullet and signed up. Mr P was also signed up for the event and so was his brother. So, in October 2017 I ran and completed the Beachy Head Marathon, this is one of my biggest achievements as it is classed as one of the toughest marathon events in the UK! I loved the training for this as it was across the South Downs with such amazing views but nothing could prepare me for the actual views on the day. They really were breath-taking. Again, I would totally recommend doing this event.
I read 45 books
I read 45 books last year! The challenge I had set myself was to read 50 and I think I did pretty well getting to 45. I started getting really back into my reading in the summer and I am planning to incorporate my love of reading into the blog with a list of books I've read plus reviews. My new challenge for 2018 is 52 books.
Phew! So there we have it, some of the big happenings of 2017! I have a few goals or intentions for 2018 which I will share with you. My word of the year is GROWTH which you can read more about here.
These are 2 links to some previous round ups I have written. Part 1 and Part 2.
You can also read my 2016 reflections here.
A few other reviews of the year
Emma Maslin of The Money Whisperer has had a fab year, including press appearances.
Lynn James of Mrs Mummypenny has also had  an amazing 2017 including a fab birthday and some fantastic appearances on TV and in a magazine.
What are your highlights of 2017? I'd love to know! Let me know in the comments.
Related posts: