It's that time of the week again, Menu Planning Monday!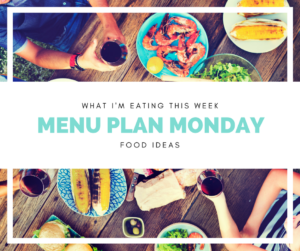 This is what I have got planned for dinners this week…
Sunday- Dinner with family
Monday – Meatballs, chips and gravy
Tuesday- Spicy beef and aubergine plus PANCAKES!!
Wednesday- Leftover spicy beef and aubergine
Thursday- Pasta and pesto
Friday- Out
Saturday- Out
Bit of a funny week this one as I am out quite a bit!
Breakfasts are variations of porridge. Lunches are soups, noodles or crackers.
Check out the archives here for more ideas.
I've joined up with Katy at Katykicker and Naomi at The Organised Life Project for The Meal Planning linky. This is fab as you can gather more ideas!
WHAT ARE YOU EATING THIS WEEK? I'D LOVE TO KNOW!
Related posts: