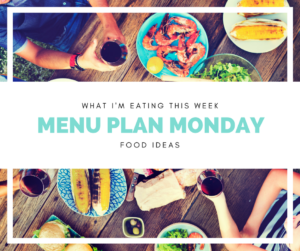 As I have had a few of you asking what kind of things I eat, I thought I would start sharing my weekly meal plan.
Monday- aubergine cannelloni
Tuesday- 3 bean chilli with rice
Wednesday- homemade pesto and pasta
Thursday-  Black bean bowl
Friday- Chinese vegetable curry and noodles
Saturday- veggie jambalaya
What have you got planned for this week? I'd love to hear the different dinners you have!
Related posts: